With Evangelist Ted Shuttlesworth
Sunday, January 5: 10am & 6pm Services
Monday, January 6: 7pm Service
Tuesday, January 7: 7pm Service
Wednesday, January 8: 7pm Service
Here at York First, we believe community and fellowship is very important in the church. Our goal is that this is a place where everyone feels at home as we gather to exalt Jesus Christ. We want to equip you so that you can grow and thrive in this life God has given you!
We exist to equip and empower all believers to reach the lost and to live a supernatural life through the love of Jesus
Pastor Danny was born on April 8, 1975 and raised in Queens, New York. After completely surrendering his life to Jesus in July 1993, he answered the call of God on his life and began Bible College in September 1993. He attended Zion Bible Institute (now Northpoint Bible College) and graduated with a major in Theology a minor in Pastoral ministries, and a teaching diploma in December 1996.
Pastor Danny relocated to York, Pennsylvania in January 1997 to be a choir director, worship and youth pastor. In November of 2000, he accepted a youth pastor position at First Assembly of God in York, PA. He served there as youth pastor from 2000-2006. He then traveled as an Evangelist/Gospel Singer while still serving as a part-time staff Evangelist at York First from 2006-2008. Then, in 2008, Pastor Danny accepted a position as the full-time staff Evangelist/Outreach Pastor at York First. Shortly thereafter, in June 2010, he accepted the position as Senior Pastor. Pastor Danny currently still serves as the Senior Pastor of York First and still loves to minister to the body of Christ. Whether it's doing other church services, crusades, leadership conferences, youth conferences, or men's conferences, Pastor Danny loves to spread the Gospel to this generation.
​
Our
Sunday
morning Services
Our more traditional service, from 8-9:30 am. This service includes the singing of hymns, and the teaching of the Bible.
Our contemporary service, from 10 am-12:30 pm. This service includes more of a modern praise and worship, and a mixture of teaching and preaching.
Can't make it to service?
Tune into our Facebook Livestream at 10:45 am to watch the sermon live.
OR
Click on Videos to view this week's sermon anytime!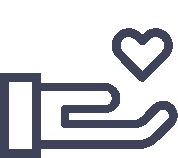 Bring the whole tithe into the storehouse, that there may be food in my house. Test me in this," says the LORD Almighty, "and see if I will not throw open the floodgates of heaven and pour out so much blessing that there will not be room enough to store it.
Text to Give: 717-885-2238